Brothers in Law
Installation view/ Woods, strings, jokes written on papers in Spanish, Basque and Chinese/ Size and shape are variable with different contexts/ 2008
The image below is made from several ancient fortresses and it provides a central point to contextualize the proposal in Bilbao. At Sala Rekalde I built a hanging structure contains jokes in Basque, Spanish and Chinese and they were arranged in three different shapes of area linked by tracks. The structure runs through the entire exhibition space and recalls local historical and political context.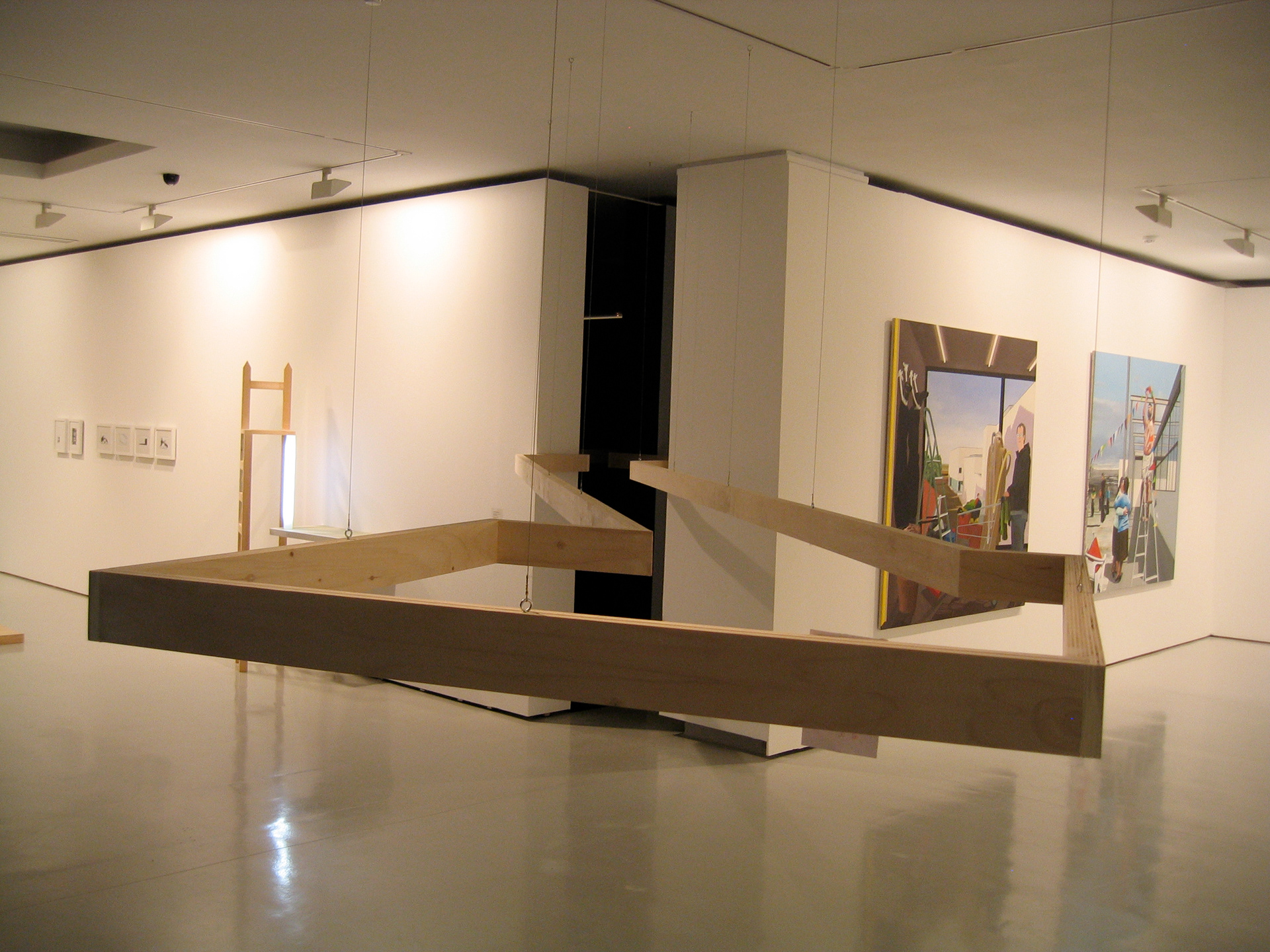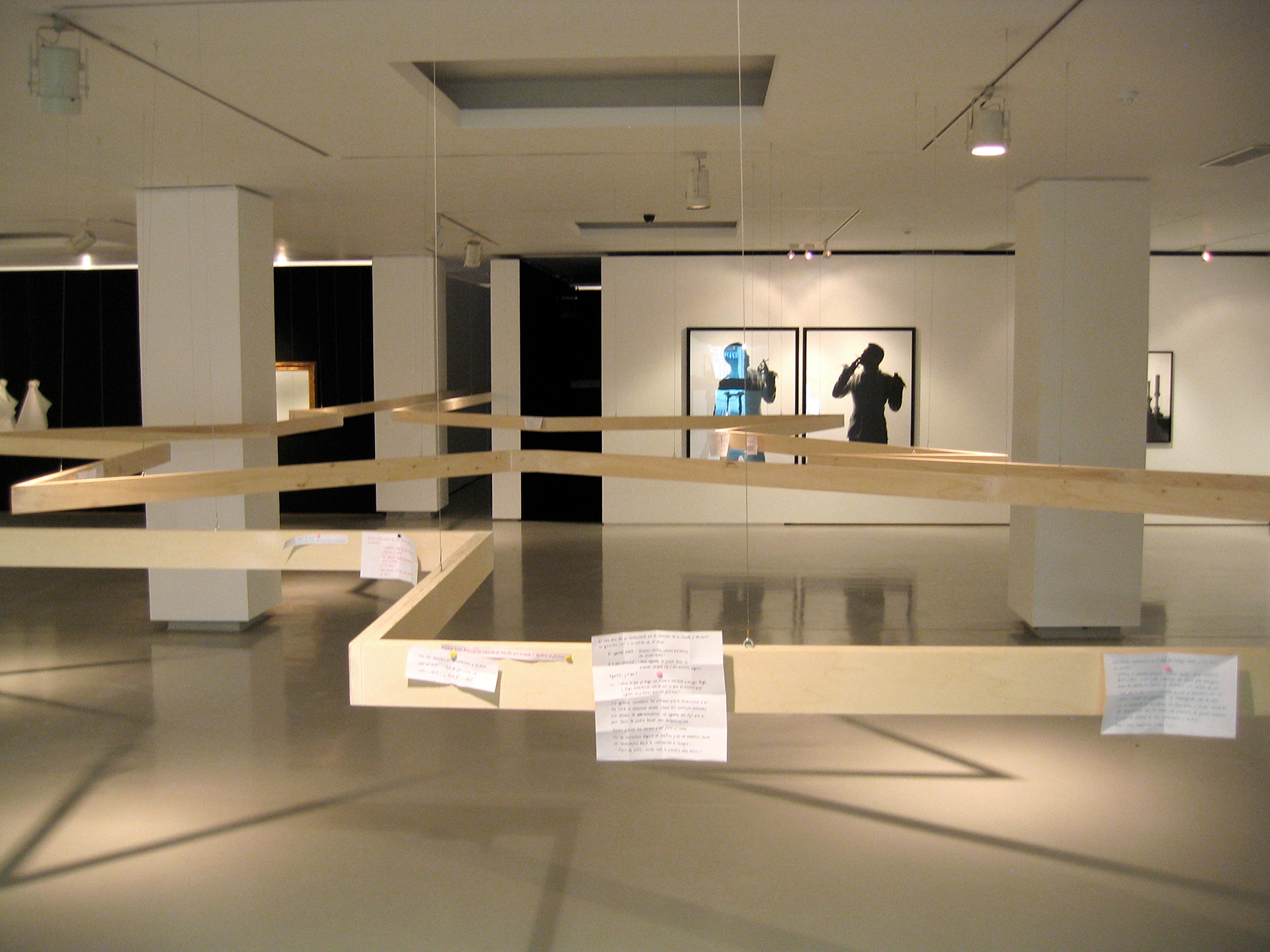 The translation of the joke written in mandarin:
How could you make all the people in China nod their heads in the same time?
Just broadcast this question on Radio and TV:
Does Taiwan belong to China?